Here ya go peeps! Happy Christmas. Thanks to Rashbre for the Smoke Fairies!
Artist: Various Artists
Album: Christmas Delights (117 MB)
Released: My 2009 Christmas Mix
Genre: Assorted Genres
Sounds Like: Christmas!
Tracklisting:
Must Be Santa Bob Dylan
Warm & Fuzzy - Billy Gilman
The Answer - Corrinne May
Christmas Is Finally Here - Matt Dusk
Winter White - A Fine Frenzy
A Silent Night With You - Tori Amos
Jingle Bell Rock - Mitchel Musso
Have Yourself A Merry Little Christmas - Colbie Caillat
Let It Snow - The Carter Twins
Silent Night - Gloriana
Shimmy Down The Chimney (Fill Up My Stocking)- Suzy Bogguss
Lo How A Rose E'er Blooming - Sting
Holly Jolly Christmas - Sugarland
Christmas Morning - Hayley Westenra
I Wonder As I Wander - Smoke Fairies
Blessed Is This Holy Night - Jaynse
O Holy Night - Josh Groban
A Scoundrel's Christmas - F&M
Old Night - Dala
Here Comes Christmas - The Nadas
The Gift - Joshua Stedman

Posted by

The Mistress of the Dark

at 12/15/2009 09:01:00 PM


Search
About Me
40 something reader of romantic fiction, YA, Paranormal and any other book that might strike my fancy. Lover of music and photography and travel even if it is only in my local area.
View my complete profile

My Blog List

In Loving Memory
Buddha 1989/? - Nov 2, 2006
Sleep well sweet prince.
Misty 1993 - Dec 16, 2006
Sleep well baby girl
Itchy 199? - July 21, 2008
Sleep well baby, Itch.
1995 - August 27, 2009
Purrbee was a nice little dog. Sleep well sweet prince
1993 - Sept 20, 2009
Mutchka: The Great Mutchcoweeo, he was always looking for food for his piehole.
May 17, 2012 - June 9, 2013
Blinky Mucker: My sweet sweet binky mucker, I love the Blinky Mucker
April 2, 2006 - Aug 29, 2013 Bootsie: Bootsietardalopasaurus, the invisi-cat

My Life In Pictures

What I'm Listening To
Check Out My Mixes:
My Art Of The Mix
My Group Blog

My Book Blog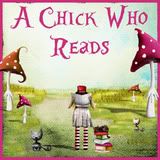 My Favorite Music

Blog Archive

Labels