skip to main | skip to sidebar
Friday, June 30, 2017
Wednesday, June 28, 2017
I am a creature of habit.

Back in my 20s and even my early 30s I'd be able to get home from work, decide I wanted to go somewhere and go. I wouldn't feel like my day was screwed up if I did.

I'm going to be 43 on Saturday, if I go to the grocery store after 6 o'clock, I feel like my life is being shook up.

I don't know why this has happened to me, but I don't like it, and I don't know how to change it. I like things done at a certain time and when they aren't I get frustrated.

This weekend is community days in our town and there's a small concert downtown on Friday night. Donnie Iris, a kinda local one hit wonder from the 80s is playing. I mentioned that I wouldn't mind going down. (This is about 6 blocks down the hill) and then it was decided that I'd go with my sister, and yet something is not sitting right with me, going somewhere and doing something, that is likely going to be fun.

WTF is wrong with me?

Have I had to worry about too many other people that when I have a chance to do something now I feel guilty about doing it and therefore don't want to? Am I becoming that anti-social?


ARGH!

I need to break out of my boring routine that is turning me into a lump



Posted by

The Mistress of the Dark
at 6/28/2017 08:57:00 AM
2 comments
Links to this post


Friday, June 23, 2017
Thursday, June 22, 2017
Friday, June 16, 2017
Thursday, June 01, 2017
Search
About Me
40 something reader of romantic fiction, YA, Paranormal and any other book that might strike my fancy. Lover of music and photography and travel even if it is only in my local area.
View my complete profile

My Blog List


In Loving Memory
Buddha 1989/? - Nov 2, 2006
Sleep well sweet prince.
Misty 1993 - Dec 16, 2006
Sleep well baby girl
Itchy 199? - July 21, 2008
Sleep well baby, Itch.
1995 - August 27, 2009
Purrbee was a nice little dog. Sleep well sweet prince
1993 - Sept 20, 2009
Mutchka: The Great Mutchcoweeo, he was always looking for food for his piehole.
May 17, 2012 - June 9, 2013
Blinky Mucker: My sweet sweet binky mucker, I love the Blinky Mucker
April 2, 2006 - Aug 29, 2013 Bootsie: Bootsietardalopasaurus, the invisi-cat

My Life In Pictures

What I'm Listening To
Check Out My Mixes:
My Art Of The Mix
My Group Blog

My Book Blog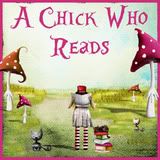 My Favorite Music

Blog Archive

Labels