skip to main | skip to sidebar
Thursday, August 28, 2014
Wednesday, August 27, 2014
Monday, August 25, 2014
It ain't just about drugs and alcohol.

I have to admit, I have a problem. It involves a red can.

Coke is my drug of choice...Coca-Cola, that is.

I've been doing my best to not drink it, and I've gone 25 days so far.

Cold turkey isn't easy, and when there's Coke in the house....ARGH!

I love Pop! I always have. These 25 days have all but killed me. I've been drinking lots of juice, water, tea, and milk, but it really doesn't stop me from being thirsty. Coke was the only thing that did.

~sigh~

Oh and hot coffee makes my allergies worse...I drink it when the pollen counts are high, and I swear the hairball in the back of my throat gets bigger!

Grrr.

Oh and to add insult to injury, do you think I'd lose any weight cutting out the soda?

Hell freaking no!
Posted by

The Mistress of the Dark
at 8/25/2014 07:49:00 PM
2 comments
Links to this post


Wednesday, August 20, 2014
Monday, August 18, 2014
Thursday, August 14, 2014
Wednesday, August 13, 2014
Tuesday, August 12, 2014
Saturday, August 09, 2014
Friday, August 08, 2014
Thursday, August 07, 2014
Wednesday, August 06, 2014
Saturday, August 02, 2014
Search
About Me
40 something reader of romantic fiction, YA, Paranormal and any other book that might strike my fancy. Lover of music and photography and travel even if it is only in my local area.
View my complete profile

My Blog List

In Loving Memory
Buddha 1989/? - Nov 2, 2006
Sleep well sweet prince.
Misty 1993 - Dec 16, 2006
Sleep well baby girl
Itchy 199? - July 21, 2008
Sleep well baby, Itch.
1995 - August 27, 2009
Purrbee was a nice little dog. Sleep well sweet prince
1993 - Sept 20, 2009
Mutchka: The Great Mutchcoweeo, he was always looking for food for his piehole.
May 17, 2012 - June 9, 2013
Blinky Mucker: My sweet sweet binky mucker, I love the Blinky Mucker
April 2, 2006 - Aug 29, 2013 Bootsie: Bootsietardalopasaurus, the invisi-cat

My Life In Pictures

What I'm Listening To
Check Out My Mixes:
My Art Of The Mix
My Group Blog

My Book Blog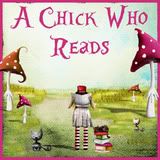 My Favorite Music

Blog Archive

Labels