skip to main | skip to sidebar
Wednesday, March 25, 2015
Sunday, March 22, 2015
In the last few years, since cooking has fallen on my shoulders, I find myself looking for the easy peasy recipes for weeknights.
I usually save fancy stuff for weekends.
Well, today while I was watching Food Network, I saw an interesting take on sloppy joes. It was on The Pioneer Woman.
Can I just say, I really do not like Ree Drummond.
When ever she says she has to have her recipes approved by hungry cowboys, kids and her...I want to say, try to find recipes that will be approved by hungry old people and a finicky twenty something that works in food service.
No joke, my youngest nephew won't come over for dinner if we order out.
But back to The Pioneer Woman. She was doing multiple recipes that used her meat sauce. One of them was the Italian Sloppy Joes. I am not one to make my own sauce.
I liked the concept, but it just isn't easy enough.
I think when I make my version of Italian Sloppy Joes I think I'll use this
one
Because I like meals that are easy and different. (And don't require me using the broiler)
Posted by

The Mistress of the Dark
at 3/22/2015 05:06:00 PM
2 comments
Links to this post


Monday, March 16, 2015
Sunday, March 15, 2015
Thursday, March 12, 2015
Tuesday, March 10, 2015
Monday, March 09, 2015
Saturday, March 07, 2015
Friday, March 06, 2015
Search
About Me
30 something reader of romantic fiction, YA, Paranormal and any other book that might strike my fancy. Lover of music and photography and travel even if it is only in my local area.
View my complete profile

My Blog List


In Loving Memory
Buddha 1989/? - Nov 2, 2006
Sleep well sweet prince.
Misty 1993 - Dec 16, 2006
Sleep well baby girl
Itchy 199? - July 21, 2008
Sleep well baby, Itch.
1995 - August 27, 2009
Purrbee was a nice little dog. Sleep well sweet prince
1993 - Sept 20, 2009
Mutchka: The Great Mutchcoweeo, he was always looking for food for his piehole.
May 17, 2012 - June 9, 2013
Blinky Mucker: My sweet sweet binky mucker, I love the Blinky Mucker
April 2, 2006 - Aug 29, 2013 Bootsie: Bootsietardalopasaurus, the invisi-cat

My Life In Pictures

What I'm Listening To
Check Out My Mixes:
My Art Of The Mix
My Group Blog

My Book Blog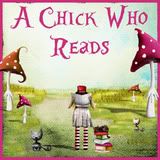 My Favorite Music

Blog Archive

Labels