skip to main | skip to sidebar
Wednesday, March 29, 2017
Tuesday, March 28, 2017
I know I can't be the only one that is totally nauseated by the current administration here in the US. It seems like every day something awful is coming out of Disneyland on the Potomac.

I understand everyone wants jobs.

Jobs are important.

I don't think there is a single person that would disagree with that.

But at what expense?

As we make corporations more powerful, the workers lose there rights.

We bust unions, and yes, the unions have been corrupt, but they have also done good as well.

Do we want to go back in time?

Granted if you really understand history, it has happened.

There was a time period called The Dark Ages...perhaps we are headed for another one of those.

Oh and if there is no planet left, because we've destroyed this one with pollution all for the almighty dollar, what then?

When you are dead, all the wealth in the world isn't going to help you.
Posted by

The Mistress of the Dark
at 3/28/2017 09:07:00 AM
1 comments
Links to this post


Monday, March 27, 2017
Saturday, March 25, 2017
Friday, March 24, 2017
Thursday, March 23, 2017
Wednesday, March 22, 2017
Tuesday, March 14, 2017
Friday, March 03, 2017
Search
About Me
40 something reader of romantic fiction, YA, Paranormal and any other book that might strike my fancy. Lover of music and photography and travel even if it is only in my local area.
View my complete profile

My Blog List

In Loving Memory
Buddha 1989/? - Nov 2, 2006
Sleep well sweet prince.
Misty 1993 - Dec 16, 2006
Sleep well baby girl
Itchy 199? - July 21, 2008
Sleep well baby, Itch.
1995 - August 27, 2009
Purrbee was a nice little dog. Sleep well sweet prince
1993 - Sept 20, 2009
Mutchka: The Great Mutchcoweeo, he was always looking for food for his piehole.
May 17, 2012 - June 9, 2013
Blinky Mucker: My sweet sweet binky mucker, I love the Blinky Mucker
April 2, 2006 - Aug 29, 2013 Bootsie: Bootsietardalopasaurus, the invisi-cat

My Life In Pictures

What I'm Listening To
Check Out My Mixes:
My Art Of The Mix
My Group Blog

My Book Blog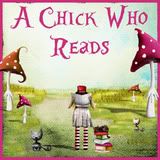 My Favorite Music

Blog Archive

Labels