skip to main | skip to sidebar
Thursday, October 31, 2013
Wednesday, October 30, 2013
Monday, October 28, 2013
~ My kitty Gizmo had a most unpleasant abscess and an expensive one at that. This is my year for costly vet visits. Such fun.

~ Paul McCartney and Katy Perry on Graham Norton: If you haven't watched this episode, hunt it down. James Corgan from Gavin & Stacey and those fab guest spots on Doctor Who. Seriously, Katy Perry has to be one of the sweetest celebs.

~ Coolest new video..Erasure's Gaudete for their new Christmas album Snow Globe!



~ I have no life, my Saturday nights are spent watching Too Cute on animal planet, and wishing I had the houses this cats and doggies had. They should rename this show Lifestyles of the Rich and Famous Baby Animals! Even the foster pets live in style!

~ I was totally disappointed in The 10th Doctor Revisited. Why couldn't they get all of the companions? Martha and Jack? And the dude that played the Sontaran. Blech. David's episode was almost as boring as The 9th Doctor.

~ Speaking of things that are disappointing...The Big Bang Theory. I know I'm the only one that probably feels this way, but the whole Leonard and Penny relationship is so boring.

~ New fall shows..I'm loving Super Fun Night, The Crazy Ones, & The Millers..I think I like The Goldbergs too but for some reason at 9 o'clock on Tuesdays...the only thing I can do is sleep.
Posted by

The Mistress of the Dark
at 10/28/2013 11:13:00 PM
3 comments
Links to this post


Friday, October 25, 2013
Thursday, October 24, 2013
Tuesday, October 22, 2013
Sunday, October 20, 2013
Friday, October 18, 2013
Thursday, October 17, 2013
Wednesday, October 16, 2013
Monday, October 14, 2013
Sunday, October 13, 2013
Saturday, October 12, 2013
Thursday, October 10, 2013
Wednesday, October 09, 2013
Sunday, October 06, 2013
Thursday, October 03, 2013
Wednesday, October 02, 2013
Search
About Me
40 something reader of romantic fiction, YA, Paranormal and any other book that might strike my fancy. Lover of music and photography and travel even if it is only in my local area.
View my complete profile

My Blog List

In Loving Memory
Buddha 1989/? - Nov 2, 2006
Sleep well sweet prince.
Misty 1993 - Dec 16, 2006
Sleep well baby girl
Itchy 199? - July 21, 2008
Sleep well baby, Itch.
1995 - August 27, 2009
Purrbee was a nice little dog. Sleep well sweet prince
1993 - Sept 20, 2009
Mutchka: The Great Mutchcoweeo, he was always looking for food for his piehole.
May 17, 2012 - June 9, 2013
Blinky Mucker: My sweet sweet binky mucker, I love the Blinky Mucker
April 2, 2006 - Aug 29, 2013 Bootsie: Bootsietardalopasaurus, the invisi-cat

My Life In Pictures

What I'm Listening To
Check Out My Mixes:
My Art Of The Mix
My Group Blog

My Book Blog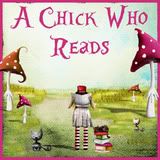 My Favorite Music

Blog Archive

Labels