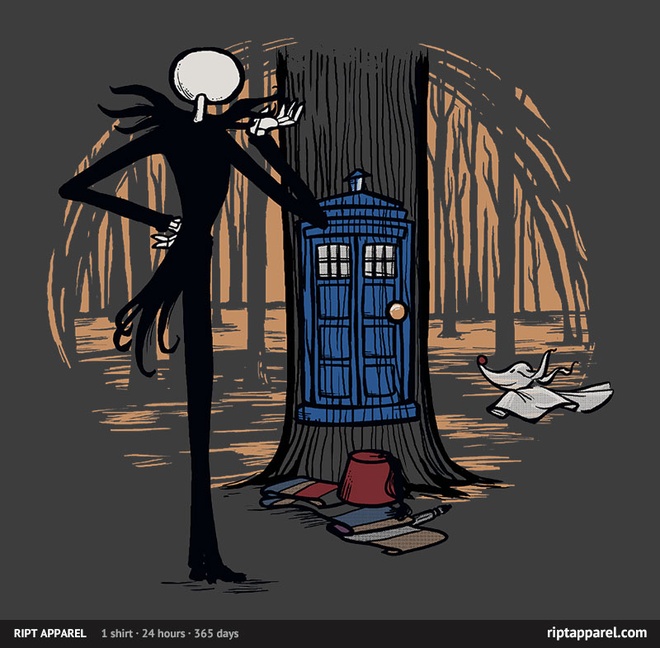 This is today's shirt over at RIPT apparel!
I'm such a fangirl and this shirt combines my two favorite fandoms, The Nightmare Before Christmas and Doctor Who!
Squee!
I'm so excited.
And yes, I'm easily amused by T-shirts that mash up my favorite things.
I'm pretty easily amused all the way around!