skip to main | skip to sidebar
Thursday, October 02, 2014
Dad's lungs are really bad. Yet, he's strong and is hanging in there. I get so scared, because I can't imagine what life is going to be like without him. I know I bitch and moan about not being able to go out and about, because he doesn't like it when I'm not home. (I can go to work, that's fine). I would gladly give another 10 years of being stuck in the house if we could keep him with us, but I know that's not the case. There's nothing worse than watching someone who was so strong be brought down. He's frustrated with himself and I know he can't stand it. My dad is the kind of guy that would be out there cutting wood or doing the shopping if he could. He thrived on work. Now he's stuck in a hospital bed. I hate seeing him this way, but I hate the thought of him not being there. I know we are on borrowed time. We have been since last November. The doctor's had only given him 2 -6 months then. It's October now, so you know he's proven them wrong. God isn't ready for him. I hope he won't be ready for him for awhile. All I know is that I'll never been able to look at cookies again when he's gone. (My dad eats cookies and waffles more than anything...oh and Boost!) One thing I can tell you, there's never enough time. So if you haven't spoken to a parent or grandparent today, call them, and tell them you love them, because one day they might not be there and you'll have to live with those regrets.
Posted by

The Mistress of the Dark
at 10/02/2014 12:08:00 PM


Search
About Me
40 something reader of romantic fiction, YA, Paranormal and any other book that might strike my fancy. Lover of music and photography and travel even if it is only in my local area.
View my complete profile

My Blog List


In Loving Memory
Buddha 1989/? - Nov 2, 2006
Sleep well sweet prince.
Misty 1993 - Dec 16, 2006
Sleep well baby girl
Itchy 199? - July 21, 2008
Sleep well baby, Itch.
1995 - August 27, 2009
Purrbee was a nice little dog. Sleep well sweet prince
1993 - Sept 20, 2009
Mutchka: The Great Mutchcoweeo, he was always looking for food for his piehole.
May 17, 2012 - June 9, 2013
Blinky Mucker: My sweet sweet binky mucker, I love the Blinky Mucker
April 2, 2006 - Aug 29, 2013 Bootsie: Bootsietardalopasaurus, the invisi-cat

My Life In Pictures

What I'm Listening To
Check Out My Mixes:
My Art Of The Mix
My Group Blog

My Book Blog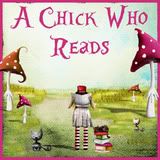 My Favorite Music

Blog Archive

Labels